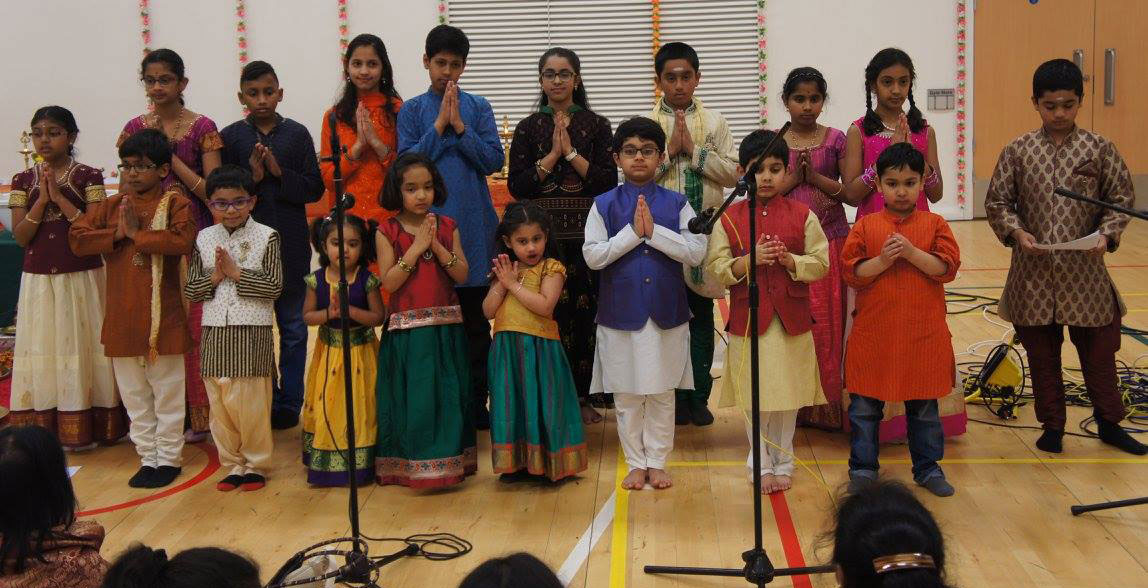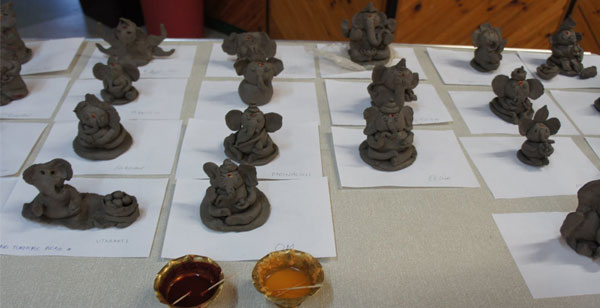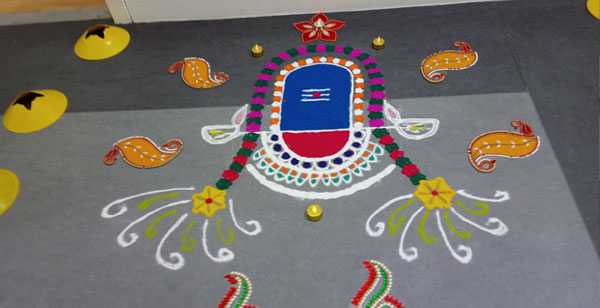 AHA KALPA, Children's forum
Our children's forum helps children to develop insight into the Hindu culture, traditions and science and encourages them to promote equality, diversity and religious harmony. We regularly involves children of all ages in our pooja's, festivals and events. We welcome all kids and request parents to bring children when possible, with the view to help children learn ethics, tradition and practices. We conduct group classess, storytelling , slokha Class ( oral-recitation), Clay Workshop (Making Ganesh ideal, flower arrangement (rangoli). Our themes of engagement are Connected Heritage; People, Places and Languages; Sciences; Tech-Champs; Eco-Champs; Art, Craft & Design; Nurtured Fitness and Social and Charity activities.Our KALPA classes are held on alternative Saturday's from 18:00 to 19:00, please REGISTER HERE to join the AHA Kalpa mailing list.
Our previous Kalpa classes

Exploring the Origins of Indian Languages
A taste of ancient Sanskrit language
Birthday's once upon a time in India
Our Climate: A Project for Aberdeen
Supreme Knowledge or Jnana
An Architectural Confluence between India and Scotland
Poetry and Patriotism - Through the eyes of Rabindranath Tagore
Rewilding and Climate Action
Mathematics of Counting - So you Think You can Count!
Observing Our Air Quality - Stories of Climate Actions
Diwali: Festival of Light
Count Your Greens! - You Are What You Eat
Solar Eclipse - Facts and Folklore
UNESCO World Heritage Sites India and Scotland
Sankranti/Pongal: History and Significance
Aurora Borealis (Northern Lights)
Biometric Identify - What makes you unique!
Chhatrapati Shivaji Maharaj, Life & Legacy of the Greatest Maratha Ruler
Butterfly Effect, From Order to Chaos
Coding UNPLUGGED, ROBOT, Make me a Sandwich
Marine Biology, The Mysterious Underwater Science
Mahabharata, An Introduction to the Greatest Indian Epic
Ramayana, Lessons from the life of Lord Rama
Recap and Your Voices
Unfold the Universe through James Webb Space Telescope
Smarter use of Appliances, Greener Living (R)evolution
The Four Noble Truths from the Life of Buddha
Fun and STEM with LEGO, Programming Challenge
The INNER Journey
Mahabharata, A walk through the Greatest Indian Epic




Yoga and Meditation classes
We conduct regular Yoga classes for adults (above 16) to enhance physical, mental and spiritual wellbeing. Classes involve practicing physical postures, breathing techniques (Pranayam), mindfulness meditation and relaxation techniques. Classes will be conducted by an internationally qualified teacher who has been practicing yoga for the last 15 years. All are welcome. Classes are held at 8am every Saturday. Online Pre-registration is required to enable us better organise and improve services. Please Register HERE
Pooja resources for families
We encourage family to perform daily pooja's at home. Our pooja team have collected the following slides with audio to help families conduct daily pooja at home.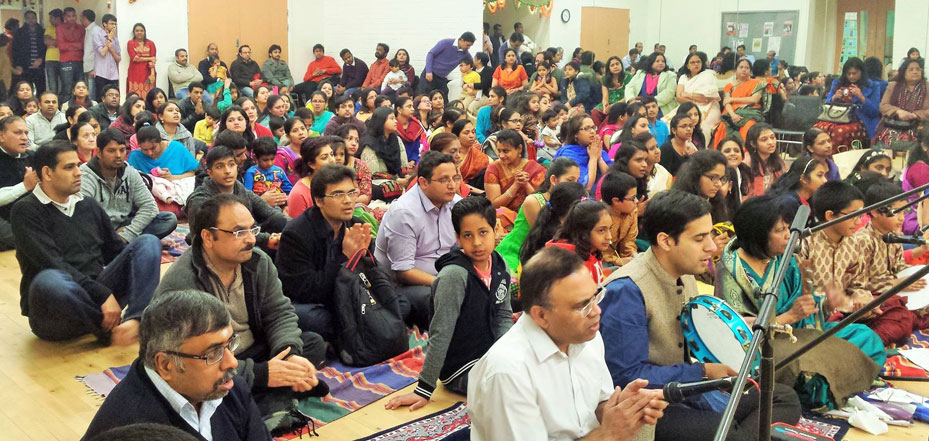 If you have any queries or doubts please don't hesitate to contact us on our email aberdeentemple@gmail.com
Please see below list of events in 2019 for reference, updated Hindu calendar is available HERE.